Nokia today released their latest flagship smartphone, signalling their return to the smartphone market after being absent for quite sometime.
Their comeback to the market is through Nokia 8, an Android powered smartphone which not only look really good from the outside, but also shines inside with the Qualcomm Snapdragon 835 processor, 4GB RAM, 64GB storage with expanded memory, NFC, fingerprint scanner and an IP54 splash proof rating.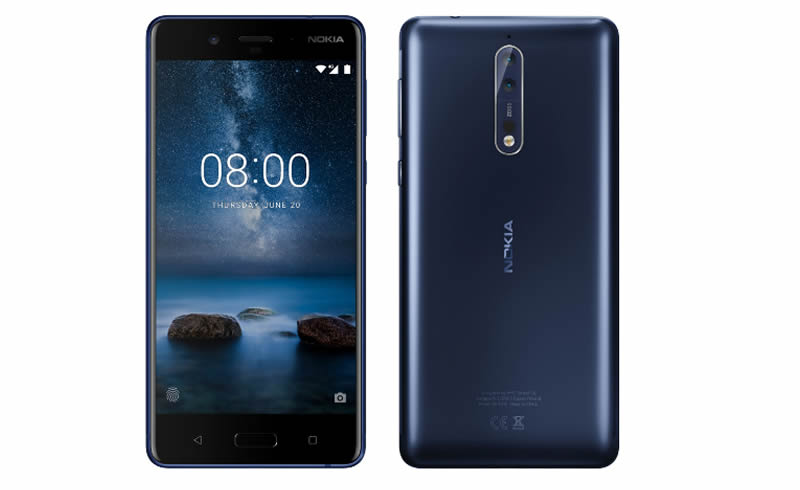 To power this 5.3in Quad-HD (2560×1440 pixels) IPS device, a 3090mAh battery with Quick Charge ability is fitted into the candy bar smartphone, which is a very popular smartphone shape nowadays.
Anyway, you can check out the full specifications of the Nokia 8 on Nokia's Official website, but if you read on, I'm giving you more highlights on this latest smartphone below.
THE RUMOURS OF ANDROID O
Before the launch of Nokia 8, there were strong rumours that the new flagship smartphone by the Finnish company would feature Androi O.  However, during the launch, it was confirmed that the phone would come with Android N, but will be upgradable to the new Android once it is made available.
NOKIA 8 EXTERNAL LOOKS ARE RATHER DATED
While I'd personally like the physical look of the Nokia 8, I am somewhat disappointed that Nokia ignored the uprising trend of several Chinese, and major smartphone producers like Samsung and LG, which had already introduced bazel-free smartphones for their flagship.
Despite that however, the smartphone still looks really nice and solid, with a curved back, which I believe would help tighten your grip when the phone is in your palms.
NOKIA 8 KEY SPECIFICATIONS
The use of Carl Zeiss lenses to power the dual 13Mp camera at the rear will definitely excite those that love photo taking. I'm always excited to have a good camera for photo taking and Nokia did superbly by opting for such a well known lens for the Nokia 8.  Up front, a 13Mp selfie camera with an f/2.0 aperture is also a key highlight of this new phone.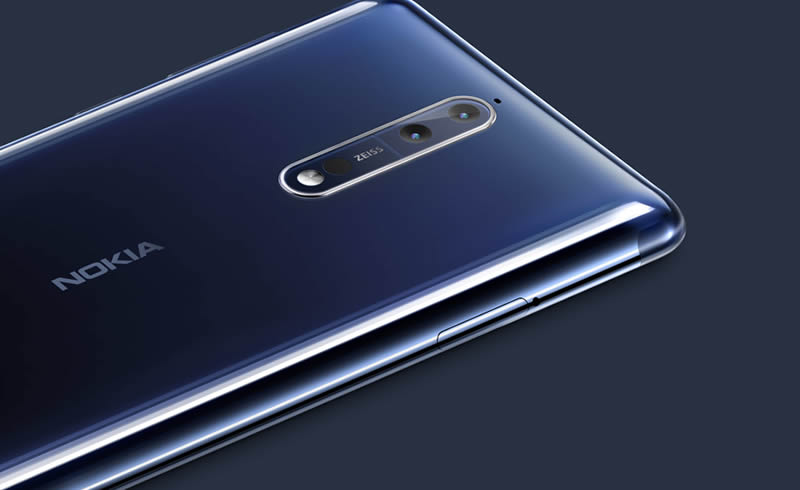 Another key feature in the Nokia 8 is the Dual-Sight Nokia, in which Nokia talks about 'Bothie' photos.  These photos are supposedly created by combining snaps from the front and rear cameras to get the whole picture, which is something I think is quite new.  On top of that new feature, Dual-Sight also lets you stream photos and video over live services like youtube and Facebook live.
The third thing that's differs the Nokia 8 with other smartphones is Ozo Audio, which Nokia claims to captures 360-degree audio thanks to three mics and the company's own acoustic algorithms.

NOKIA 8 PRICE & AVAILABILITY IN MALAYSIA
The Nokia 8 is expected to cost around RM3,000 (€599) when it arrives in Malaysia, and it is expected to be in stores in the UK in September.  For Malaysians, it is likely that the smartphone would reach our shores a bit later than that, but you can always try getting the Nokia 8 on Lazada.
VERDICT
Based on my first look, the Nokia 8 doesn't look so much different from other smartphones out there, but the price would be enticing for those interested to get branded smartphones.